As always, money talks and Lamborghini would be willing to do anything fro the right price.
It is stated you can have a custom color made for you and you can even name the color AND make it available for other customers (with your name of choice). If that don't satisfy, nothing will.
There is a good writeup here for Lamborghini of Hong Kong talking about level of detail you can get. Also shows two different one-off custom purples, a matte and shiny, ordered by customers, along with some other customizations you might not have considered before.
Ad Personam at Lamborghini Hong Kong - the STORY on LamboCARS.com
Custom matte purple for customer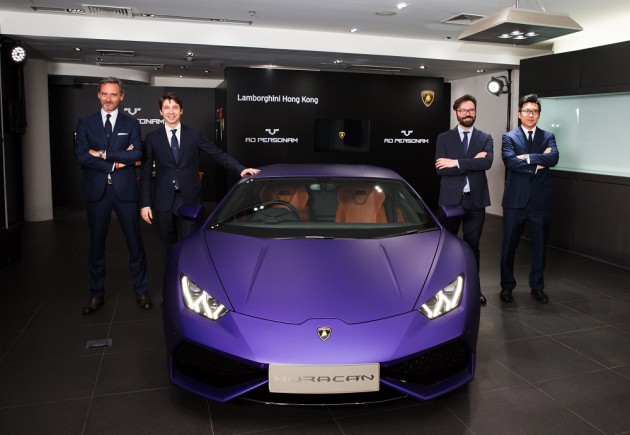 Another custom purple
Check out the roof interior and custom seat belt color.
Multi-colored logo stitching
Custom stitch pattern
Two-tone mirror option
Custom colors including seat backing and console bezel