Discussion Starter
•
#1
•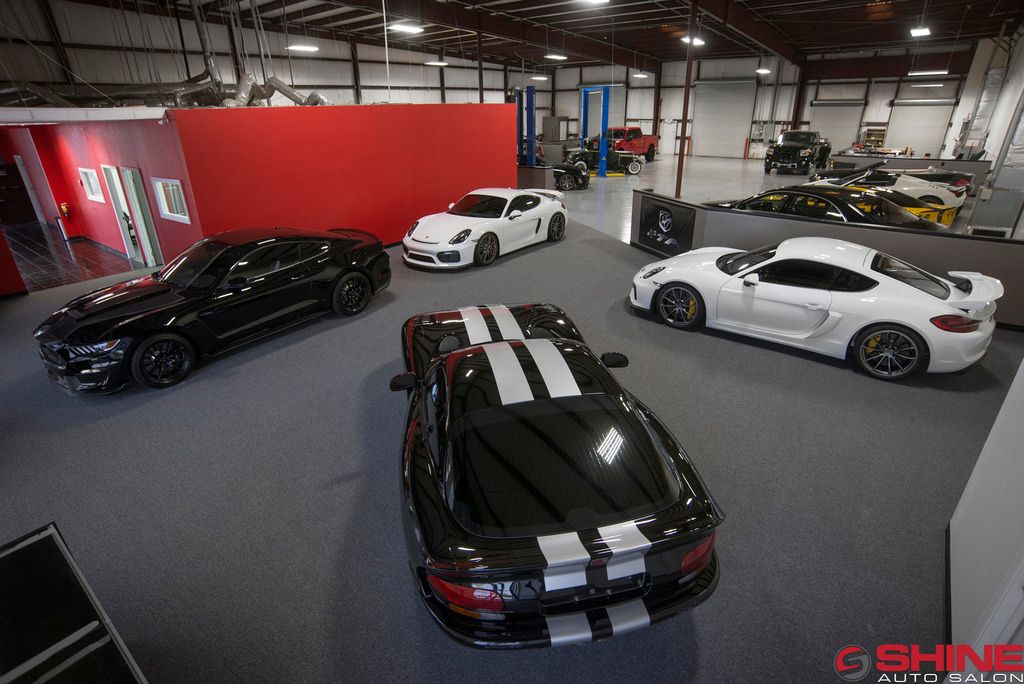 Shine Auto Salon is a complete one stop shop. With our 11,000 sq/ft facility located in Alpharetta, GA. Our facility is by far one of the nicest shops you will find on the east coast. We are the only facility that you will find in the southeast that can offer what we have to offer. We are now an auto broker, with the ability to locate any vehicle you're in the market for. We have found our clients wanting to actually build the vehicle we sell them, via performance or accessories, which we now do in house under our performance division. We offer aftermarket performance and customization, custom design upholstery, high end detailing from the simple to the extreme and paint protection film installs provided by Xpel. We offer the ability to make your dreams a reality under one roof.
Shine Auto Salon was created and operated by true car enthusiasts. We love what we do as much as you do. We do our utmost to make sure that not a single customer leaves unhappy. We pride ourselves on honesty and integrity. We will recommend to you what you absolutely need for your build and not what we want you to have. When you bring your car in for detailing, we will offer you the level of detailing that works for you. If you are someone who uses corner car washes, we would not recommend a full correction, as the finish would not be able to be maintained and not worth the value. If you want paint protection film, we will recommend all areas of the car to you that have the greatest chance of seeing rock chips. Within our upholstery division, we will help you design the interior from colors to patterns. With our performance division, we will build your car exactly how you want it. If you want it to be the most reliable car on the road, that is what we will help you achieve. If you want crazy power, lets shot for the moon.
We offer all forms of aftermarket performance and customization. From AMS and ETS systems for GTR's, to full bolt ons, to twin turbo set ups for Lamborghinis.
With detailing being what we started as and known for, that is where our attention to detail and precedent for quality started at. We can do everything from the full blown corrections to make your car look perfect. To a simple detail to keep your car clean or prep for an event/show.
Even full custom upholstery. If you want a custom designed recaro seat, to a full blown aftermarket interior designed to your taste using the highest quality leathers and alcantaras.
Contact us today for any of your automotive needs.
Shine Auto Salon