Nothing about the MSD but the normal ignition box, I didn't want to start a new thread for this...
The original MM Ignition Box consist of 4 parts:
1) a voltage converter which increases voltage to 250V
2) a rectifier and condenser part
3) a controlled diode which uses the coil for an outlet of 16 to 25KV
4) a rev limiter set at 7800rpm
If you look at the box you can see on top the rev limiter on the left and next to it the voltage converter, below the box itself: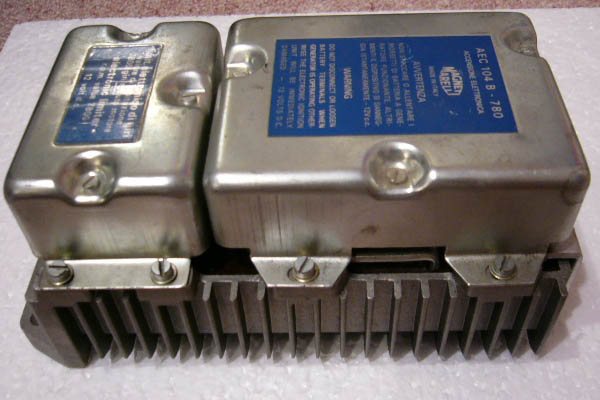 As for the airpump, it disconnects at 3000rpm.
All infos can be found in Marc Borel's Book "Countach"