I just received the VIN for my viola Parsifae Urus. Any idea on the timeline to have it delivered
Generally 1 month after the VIN is received, see post #6.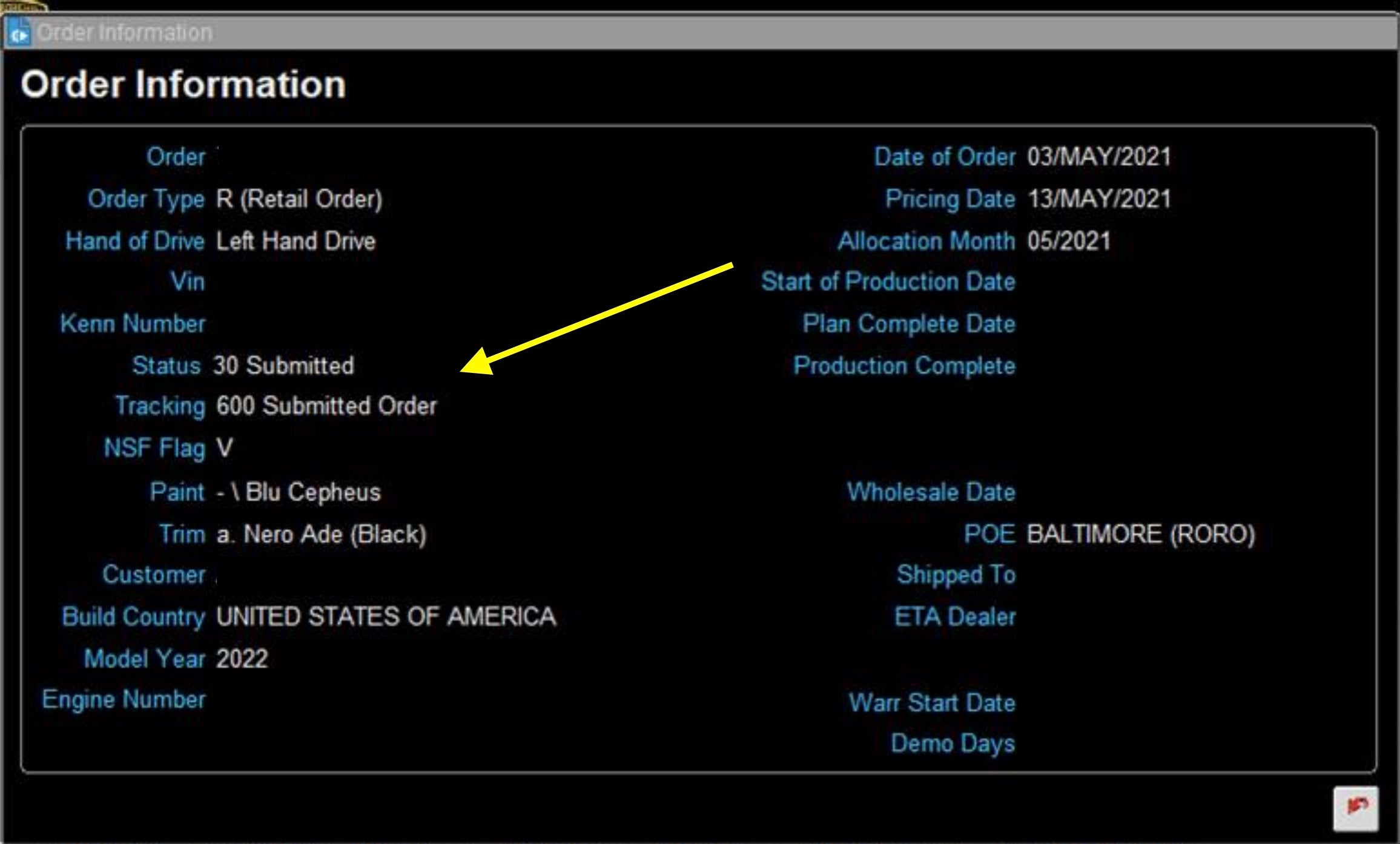 The EVO is the first Lamborghini I have ordered/specced and so I am unfamiliar with all the "Status" and "Tracking" codes (see attached/yellow arrow) so, if anyone has a cheat sheet that would be helpful. I know when you submit an order it is recorded as: Status: 30 Submitted; Tracking: 600...

www.lamborghini-talk.com