Gallardo LP Clutch buy, Manual and E-Gear Configurations
( 07L105269G, 07L105269F )
Participants
1) trinitt-Stage 1 Kevlar (R8 V10)-Paid in Full (shipped)
2) FoD-Stage 1 R8V10M Kevlar-Paid in Full (shipped)
3) Nick-Stage 1 R8V10 Kevlar-Deposit Received
4) Jeff-Stage 2 E-gear R8 V10-Paid in Full (shipped)
5) EC-Stage 2 Ceramic, Pre-LP Gallardo
6) OA-Stage 1 Kevlar, Pre-LP Gallardo
7)
8)
9)
10)
I am proud to announce the release of new line of clutches for the Lamborghini Gallardo and LP lineup, both e-gear and manual, with multiple options to suit every need at a more affordable price than what has been offered in the past but with no compromise in performance or longevity versus the competition. In fact, we can confidently say we're better than the competition!
The clutches are designed and manufactured right here in Austin, Texas at a state-of-the-art engineering/machining facility. It's not just clutches either. There are multiple components available for the Graziano gearbox including billet gear sets, drop gear sets, mid plate and retaining plates all the way up to fully-built gearboxes for all applications and hp levels. We have the experience and engineering prowess to create in-demand solutions far beyond the clutches listed below.
But back to the clutch kits.
****$3995! for Gallardo 2003-2009 or LP 2009+ clutch package w/lightweight flywheel
E-gear or Manual****
First, we'll be getting the ball rolling with a group buy at an absolutely fantastic price for what you're receiving in return. There is nothing better on the market, period. Not from a performance, engagement feel, pedal pressure or longevity standpoint. We have something for everyone whether you're street-only or have a fully-built motor, twin turbos and a stand alone engine management system.
The group buy will have 10 spots in total. It will include the clutch and a matching lightweight billet flywheel, any performance level listed below (Stage 1 through 3), for whatever specification you are driving. We're confident we will be the "go-to" clutch from a performance, longevity and value standpoint.
Our clutches are straightforward, solidly engineered and free of marketing hyperbole. We're transparent and don't rely on BS to sell you. If a company claims superior proprietary components, ask to see the patent filing.
First, our clutches are offered in textile Kevlar® (not inferior Kevlar® pulp!), ceramic and even carbon facings based on your needs. All feature lightweight aluminum pressure plate lids with exacting tolerances and feature custom flywheels (excluding 03-08 Gallado) made of either high quality steel or aluminum (with friction liner). All clutches and flywheel packages are balanced as a rotating assembly with the clutch. Supporting applications go as high as 2500lb-ft plus with the 4 disc carbon clutch fitment (
not included in the group buy
). The clutch package itself is approximately 20% lighter than the factory offering with the flywheel.
AVAILABLE STAGES FOR THE GROUP BUY
HCF Stage 1 Textile Kevlar -
Up to 1,000 hp, for street-only use requiring a proper 1000 mile break-in period. Clutch pedal effort 20-30% less than stock and will last 350-400% longer. This'll satisfy those with street-driven vehicles with excellent engagement characteristics in e-gear cars and modulation with a consistent engagement point for manual vehicles.
HCF Stage 2 Ceramic
- Up to 1200hp, for street and track use with no break-in required. Pedal effort 5% greater than stock, most do not notice any change in pedal effort which makes this clutch brilliant. For the street and track warriors, it's a no-compromise package that has enough headroom for mild twin turbo kits. Scary that 1200hp is mild these days!
HCF Stage 3 Ceramic
- Up to 1500 hp, for street and track use with no break-in period required. Pedal effort 10% greater than stock, most do not notice any change in pedal effort. Same clutch used by B is for Build in their YouTube Huracan "Burntacan" series and Tavarish in his upcoming Twin Turbo Gallardo build. This is a serious piece of kit.
Again, you'll receive the stage of your choice with a matching lightweight flywheel balanced as an assembly for the LP cars and a balanced clutch for the pre-LP vehicles.
We can also provide a late model-specification throwout bearing, instrumented E-gear/R-Tronic release bearing/clutch slave cylinder as well as the manual version, which is more than beefy enough to handle anything you throw at it. No need for overpriced, supposedly re-engineered TOB's.
In addition, we'll offer $100 for your old clutch and include a pre-paid shipping label to return it to us. If you'd like to keep it, add $200 to the group buy and non-group buy cost.
If interested, please reply below, send me a PM on this forum or an email to

[email protected]

and I'll keep the list updated.
For those not wanting to advertise their purchase, I can oblige.
If you're in need of something more custom, do not hesitate to reach out with your needs. We are not new to the world of clutches and have made them for various exotics and have plenty of testimonials on their longevity and performance.
To reiterate, the group buy will include the following for $3995:
-Clutch (Stage 1, 2 or 3, your choice)
-Matched lightweight flywheel zero balanced with your clutch.
EXTRAS
-LP late-model throw out bearing and related parts
-Custom options available at additional cost
Core Fee: $200 to keep your old clutch or $100 off the group buy cost with pre-paid shipping to return the old unit to us!
Once the group buy is over with, the clutch will return to normal pricing which is $4995. No need to contact us for best pricing or guessing what other guys paid for it based on the day of the week. We're up front and straightforward and want to make the decision to choose us as easy as possible.
A bit about the Kevlar clutches. Not all clutches are created equal - and this is especially true with the various Kevlar options on the market. After much experimentation with different Kevlar products, we've found superior results with a 100% textile Kevlar composite facing. The only material of it's kind, it is:
patented and manufactured exclusively in the US,
designed to work both wet and dry
outperforms other Kevlar facings in terms of disc wear, engagement, chatter and flywheel abrasiveness
This composite's unique blend of materials, process of manufacture and friction properties cannot be duplicated by others trying to mold Kevlar pulp into high energy clutch facings. In both our rebuild program and new clutch packages, HCF uses only this textile Kevlar composite in our disc facings.
For street applications seeking a smoother engagement, Kevlar composite discs are a great option. For racing conditions or vehicles producing torque in excess of Kevlar's capacity, we recommend our Ceramic disc option. We can also offer a high quality traditional organic disc with any of our kits, on request.
Note: minimum 500 miles of light driving are required for the Kevlar clutch to properly break in.
Any questions, feel free to ask!
A few photos of various clutches and options.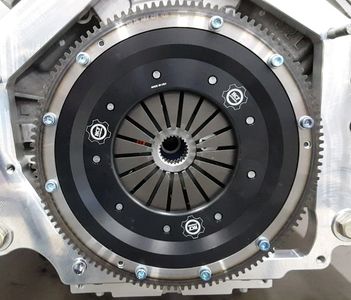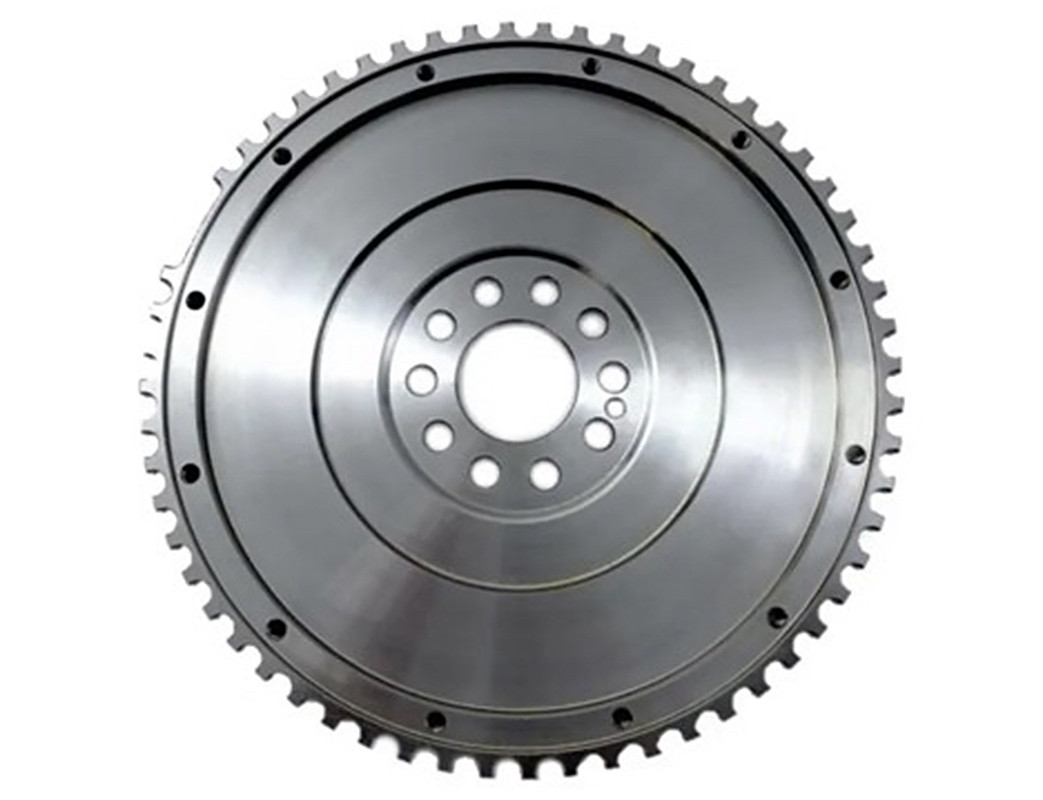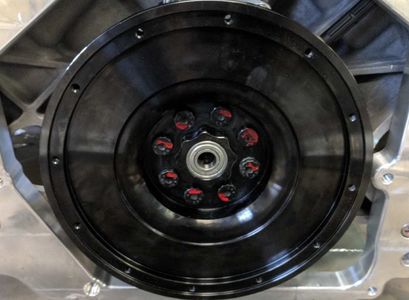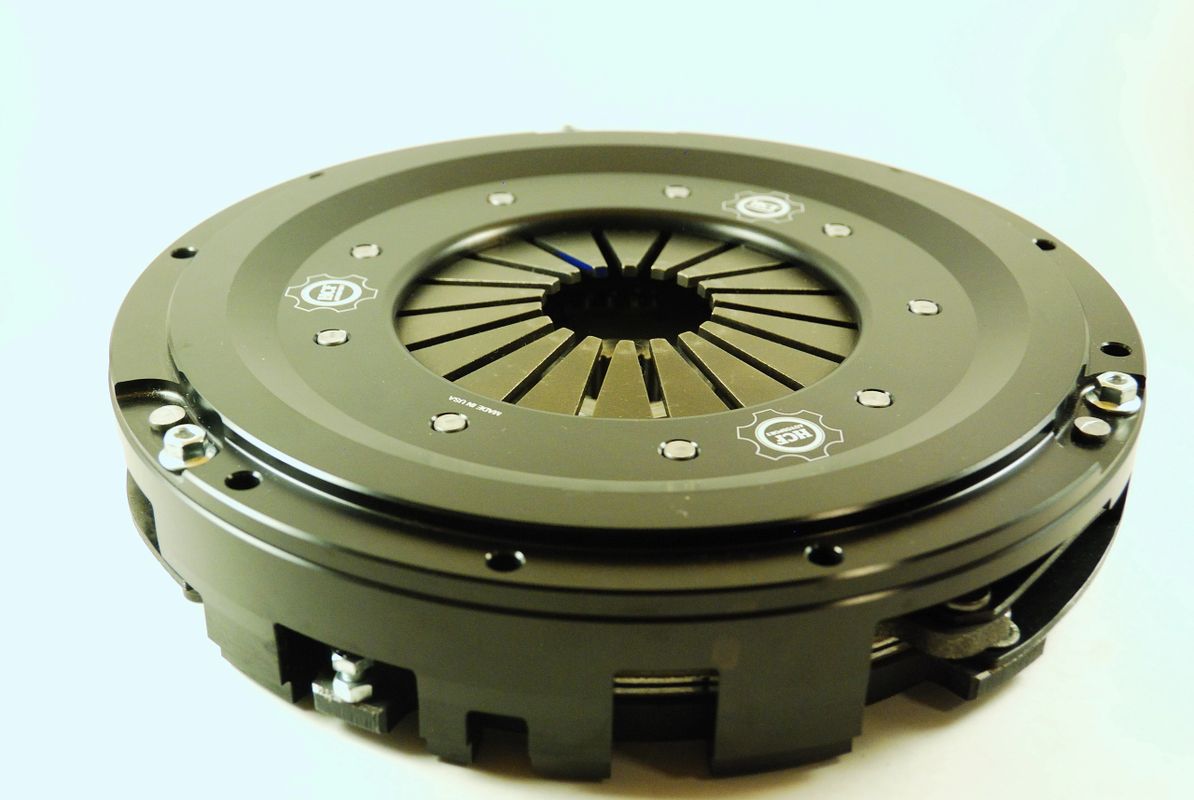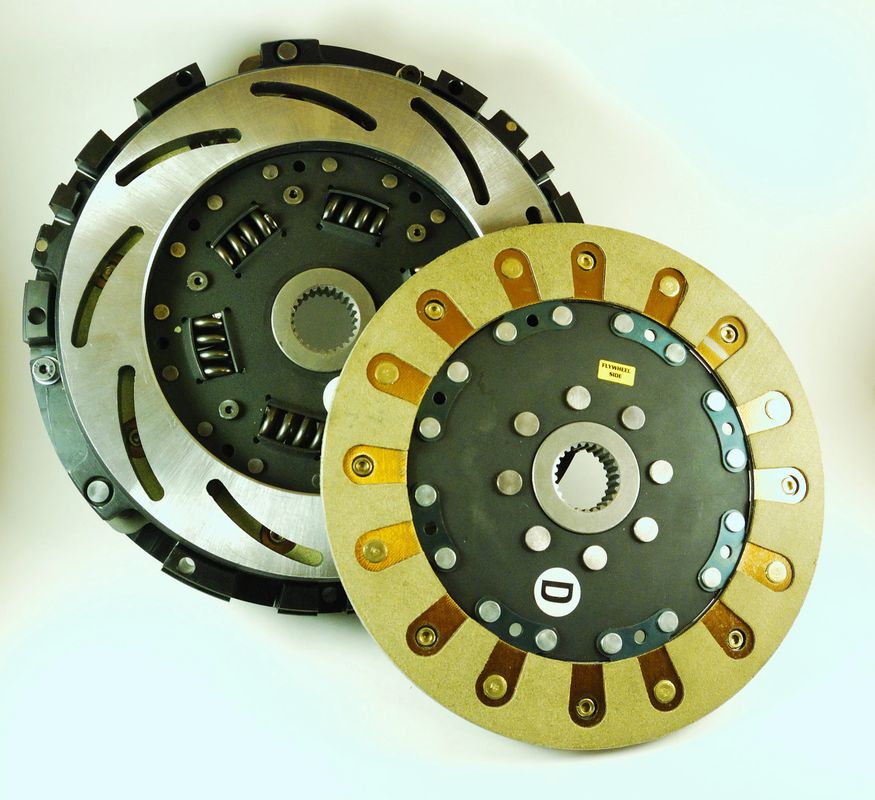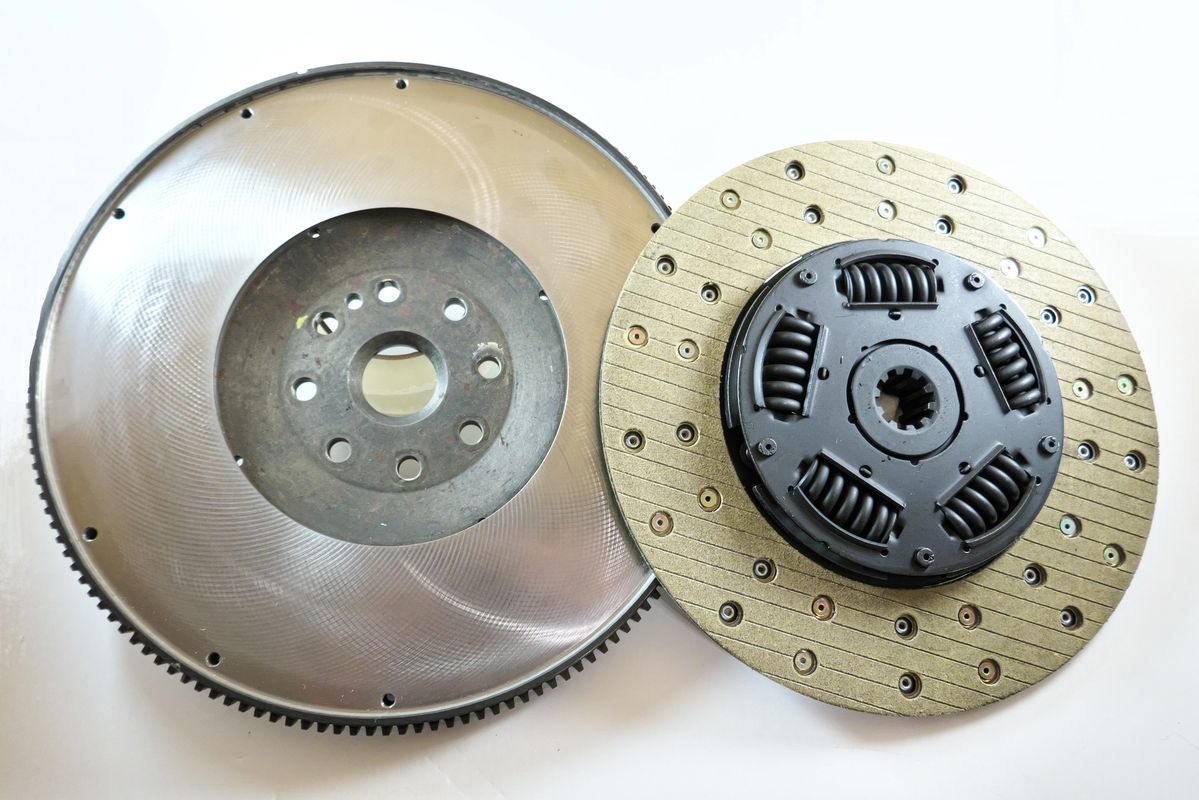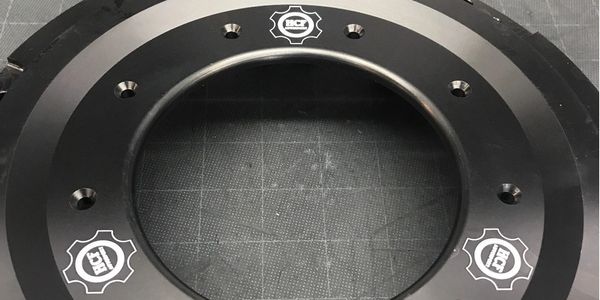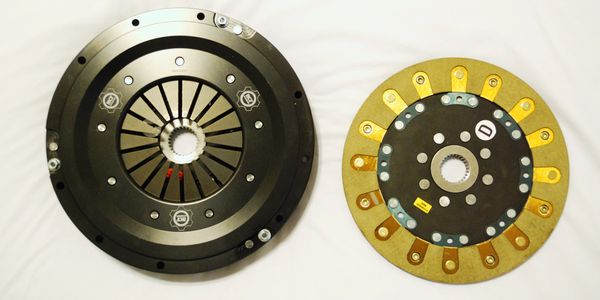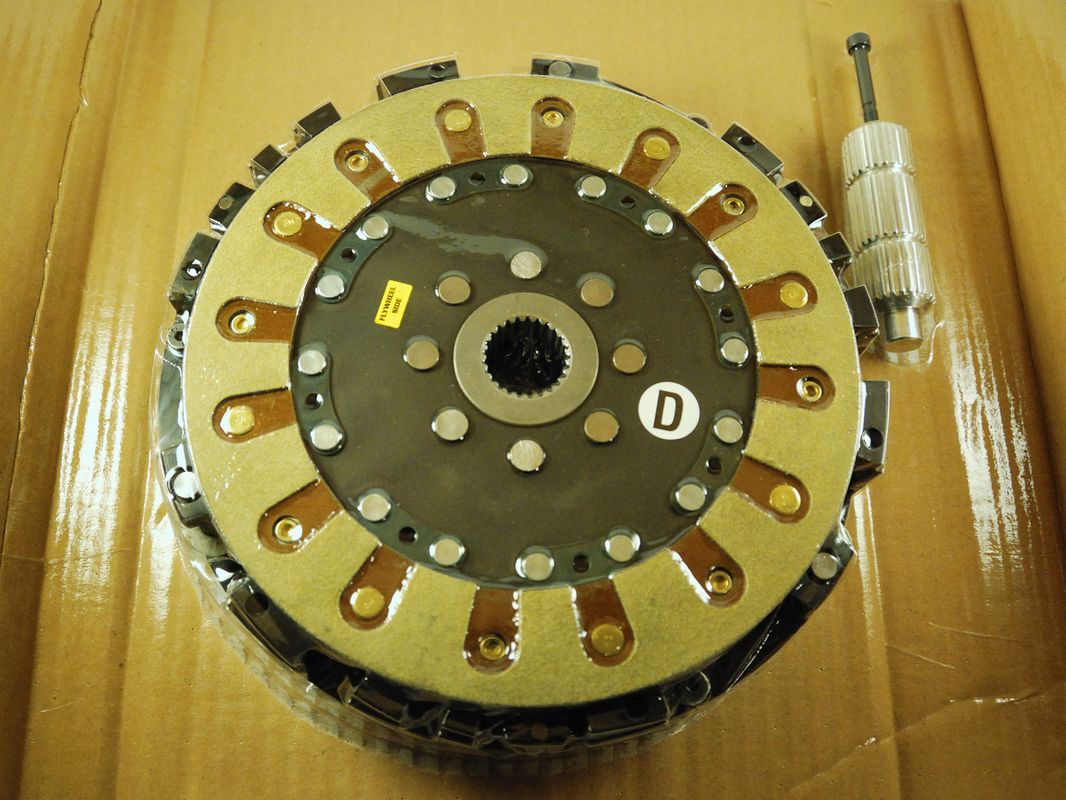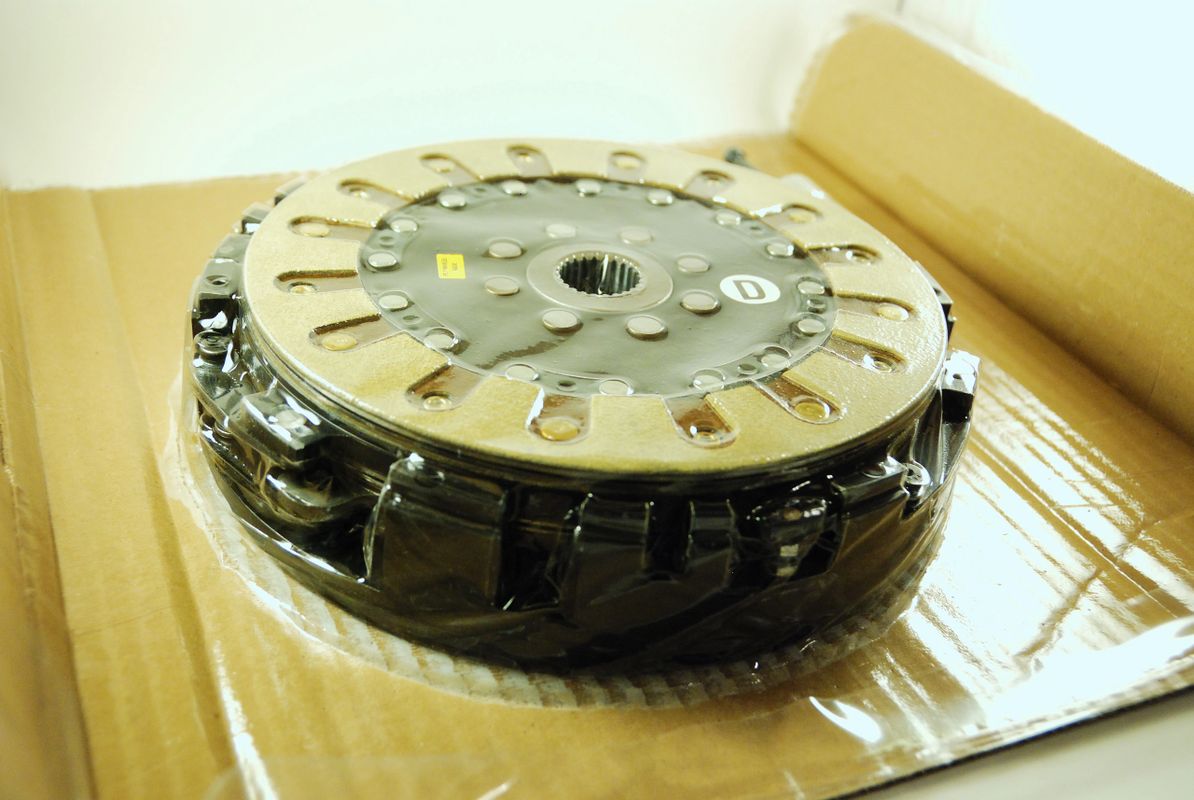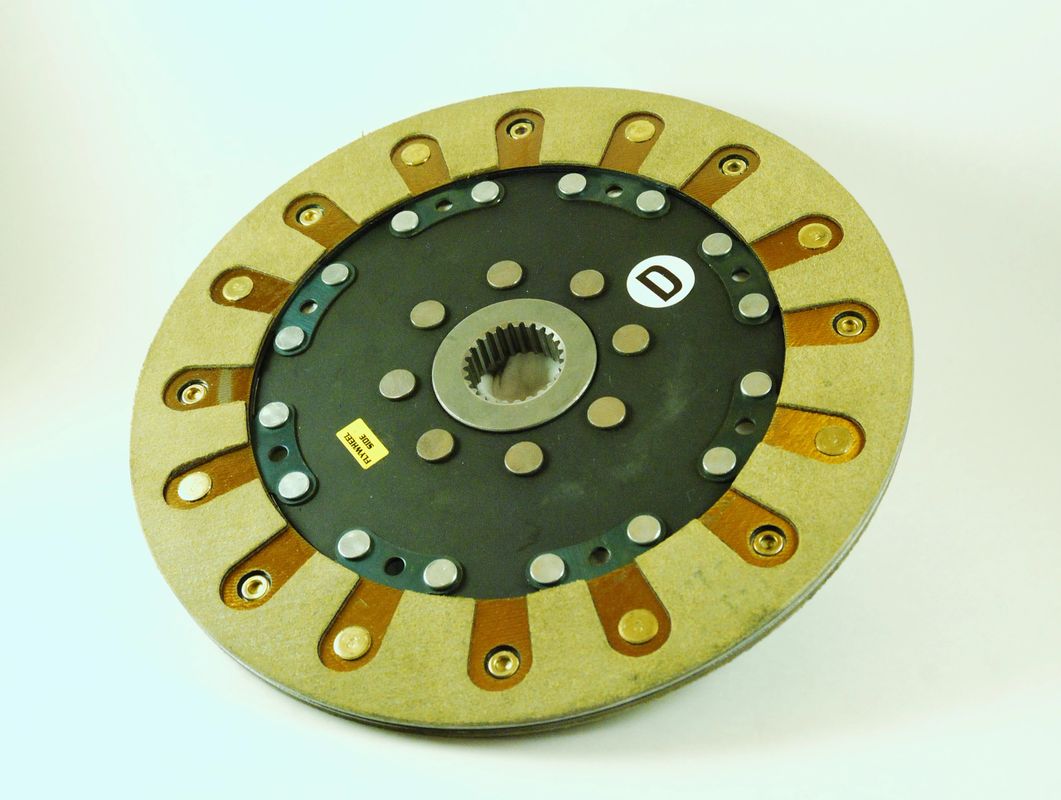 Group Buy Spots. You do not have to be a member here but priority will be given to Lamborghini Talk members.
Moving the list of participants to the top!