Discussion Starter
·
#1
·
Im quite new to the forum and recently purchased a 93 2wd Diablo. It has some nice upgrades like SV engine deck and mesh style rear grill, SE30 front and rear bumpers and rear spoiler, slightly wider rear wheels and some carbon interior bits. However I plan on doing some refresh work to the car and learning and reading as I go along.
One of the companies Im involved with work solely on vehicle interior re-trimming, and another in custom carbon/Kevlar/FRP work, so along the way I'll be doing some work in these area and will post up the pics as it progresses. Id like to make some carbon intake boxes, the engine bay cover, some interior pieces and even looked at doing the exhaust heats shield too.
I do quite a bit of work on other cars but specialise in NSX refresh, which you can follow here.
NSX Refresh
But for now, Im starting small and going through all the little niggly bits that need attention and most important, keeping on top of any mechanical/electrical issues. As this is all new, any and all help is always appreciated. I also like to take plenty of pics as I think showing how things is done, is great to help out other members and hopefully aids in saving them some money on these great cars.
SO!
Decided to do a little bit of inspection work and jot down some stuff Id like to order up an start the restoration process. Some nuts a bolts Id like to replace with new, old pipes just looking a bit tired and a good clean underneath and might wax oil as unlike the NSX, rust will be an issue unless its kept on top off.
So wheel off - Would make a nice coffee table if turned on its rear lol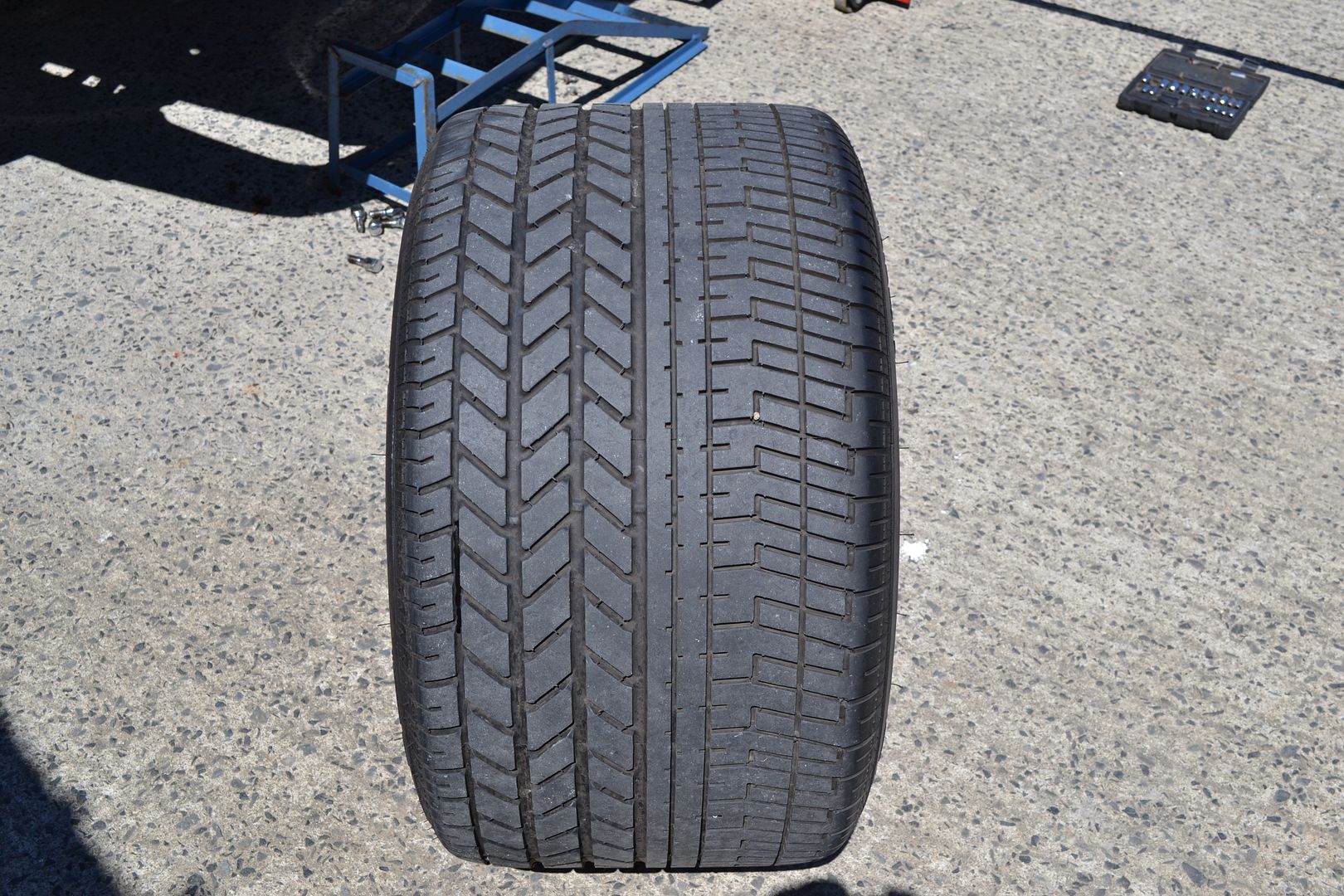 Wonder will it fit ok, just a bit of an over hang lol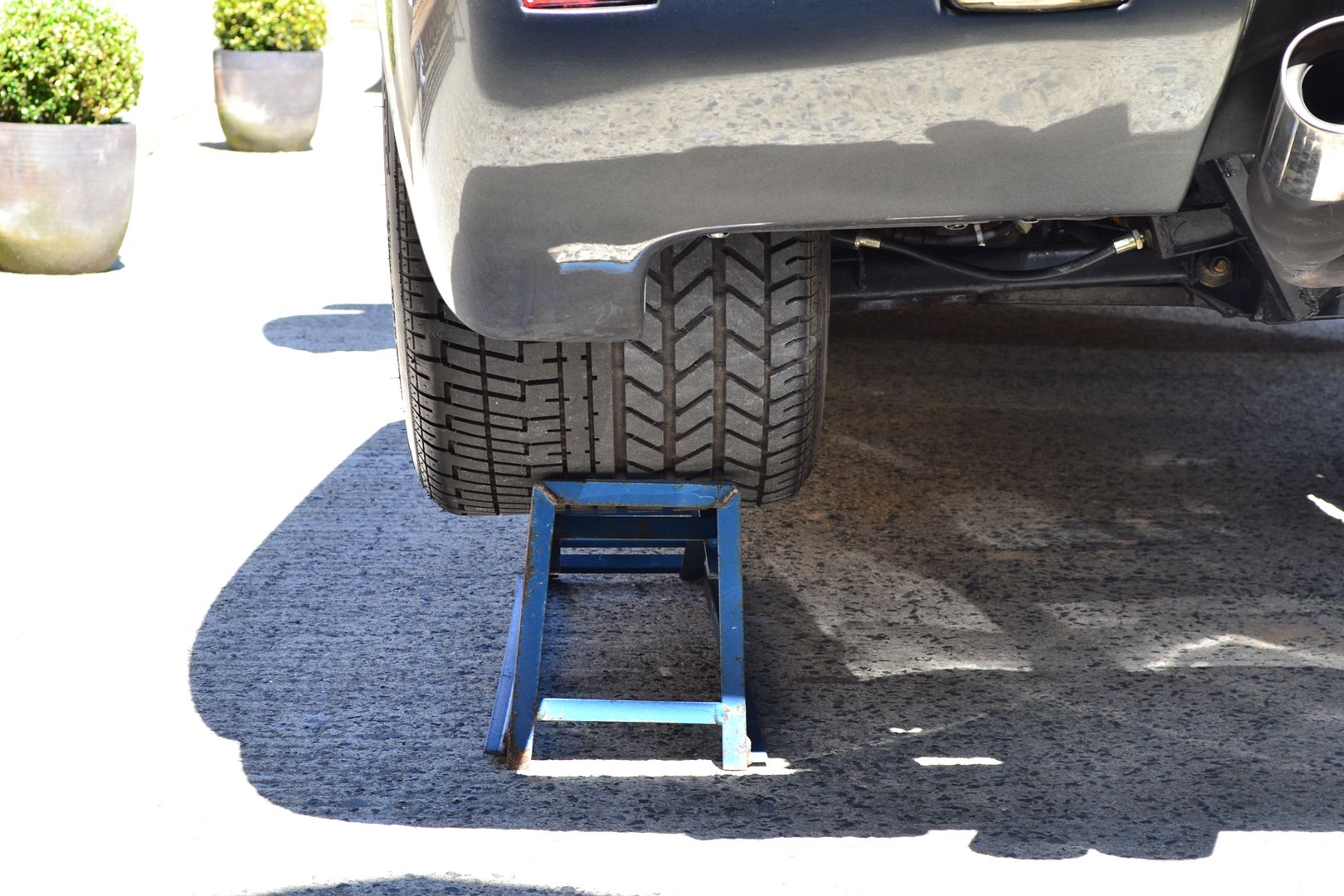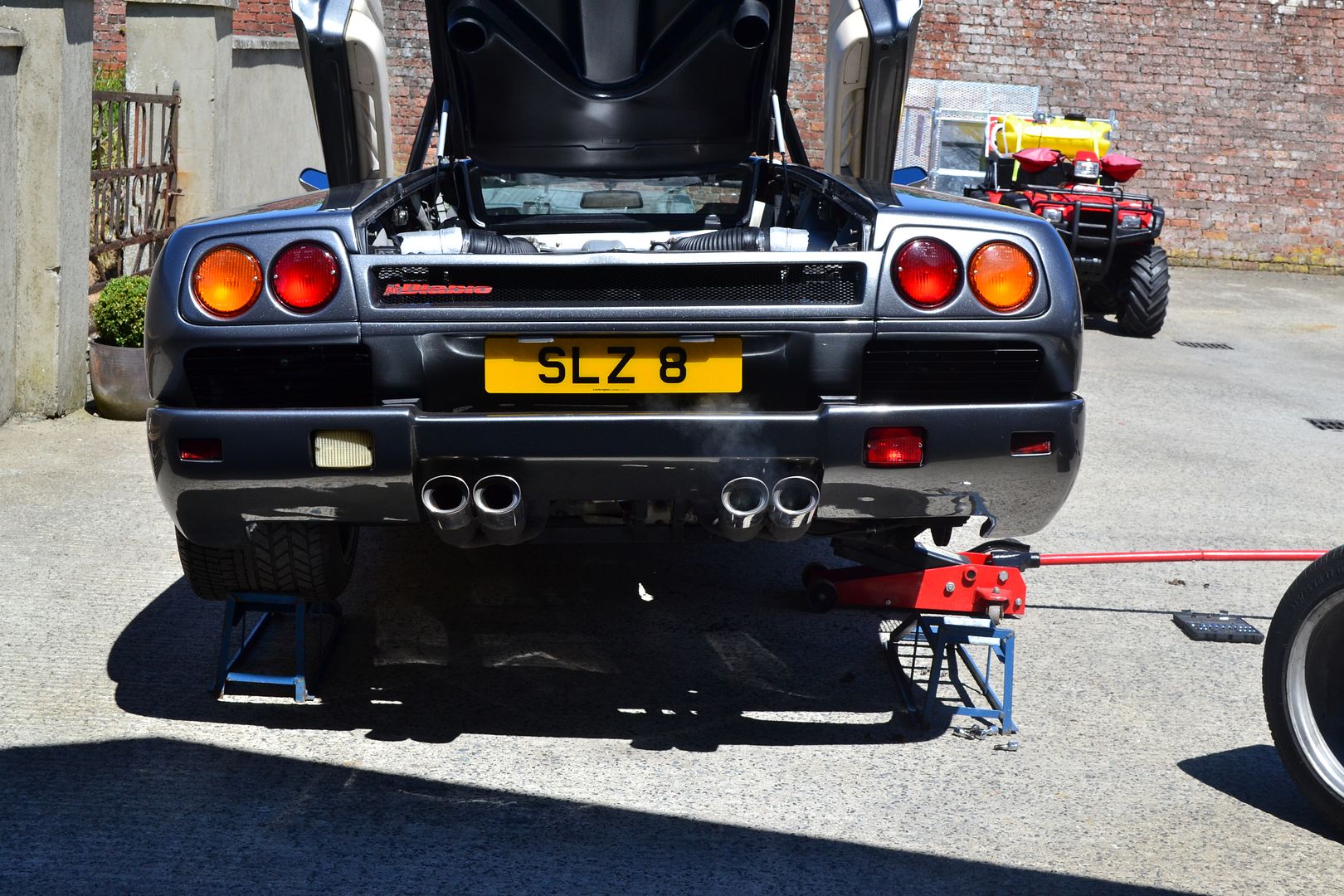 Rear deck removed for servicing mode, I repainted the exhaust heat shield and stuck it back in, but I'm looking into making a carbon/Kevlar version.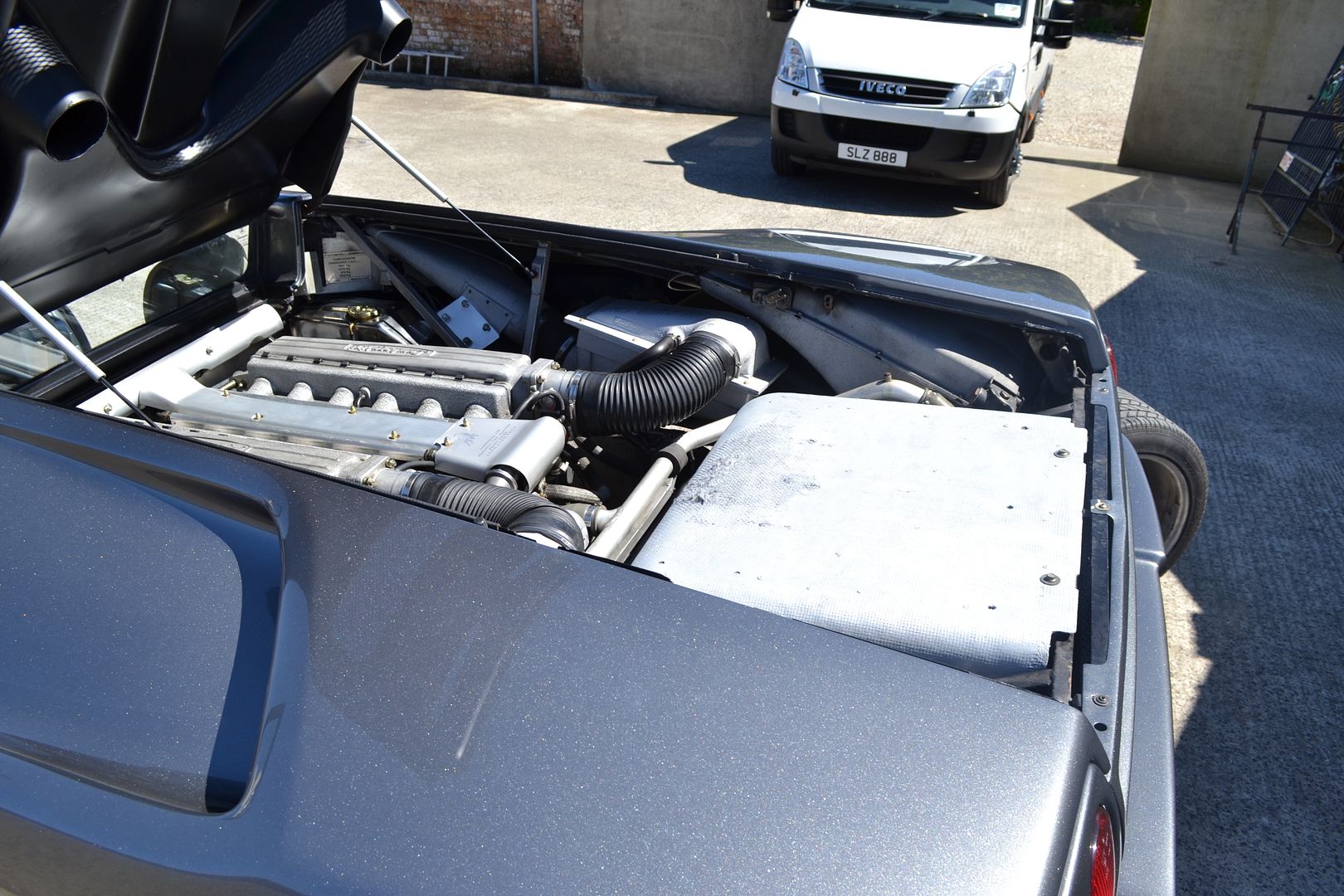 Added a Diablo badge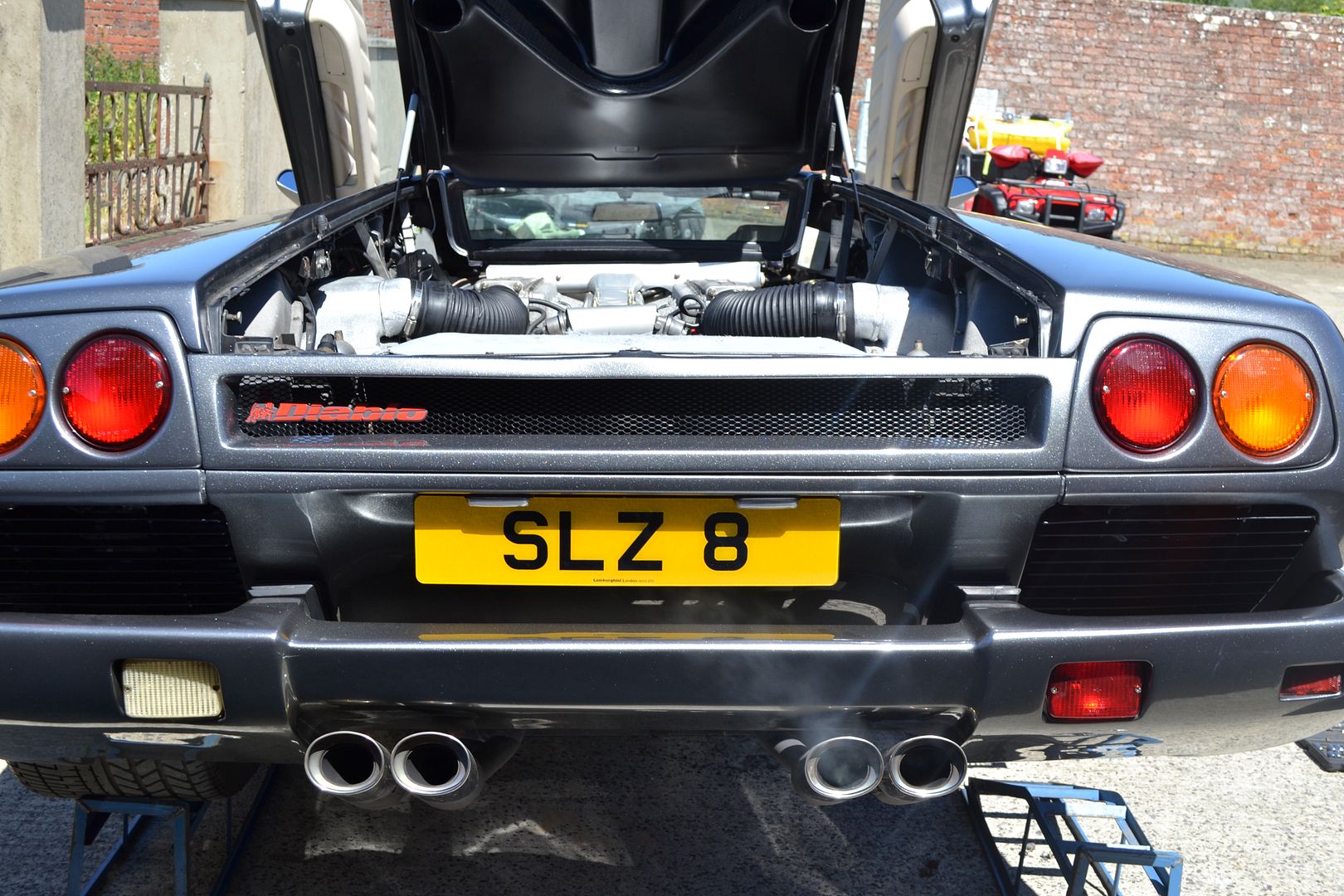 Removed the wheel guards to inspect coolant pipes, brakes alternator coolant hose [takes air from side skirt] this hose is basically done and very brittle, so Ill get that removed and source another from local motor factors
Awful mess in there.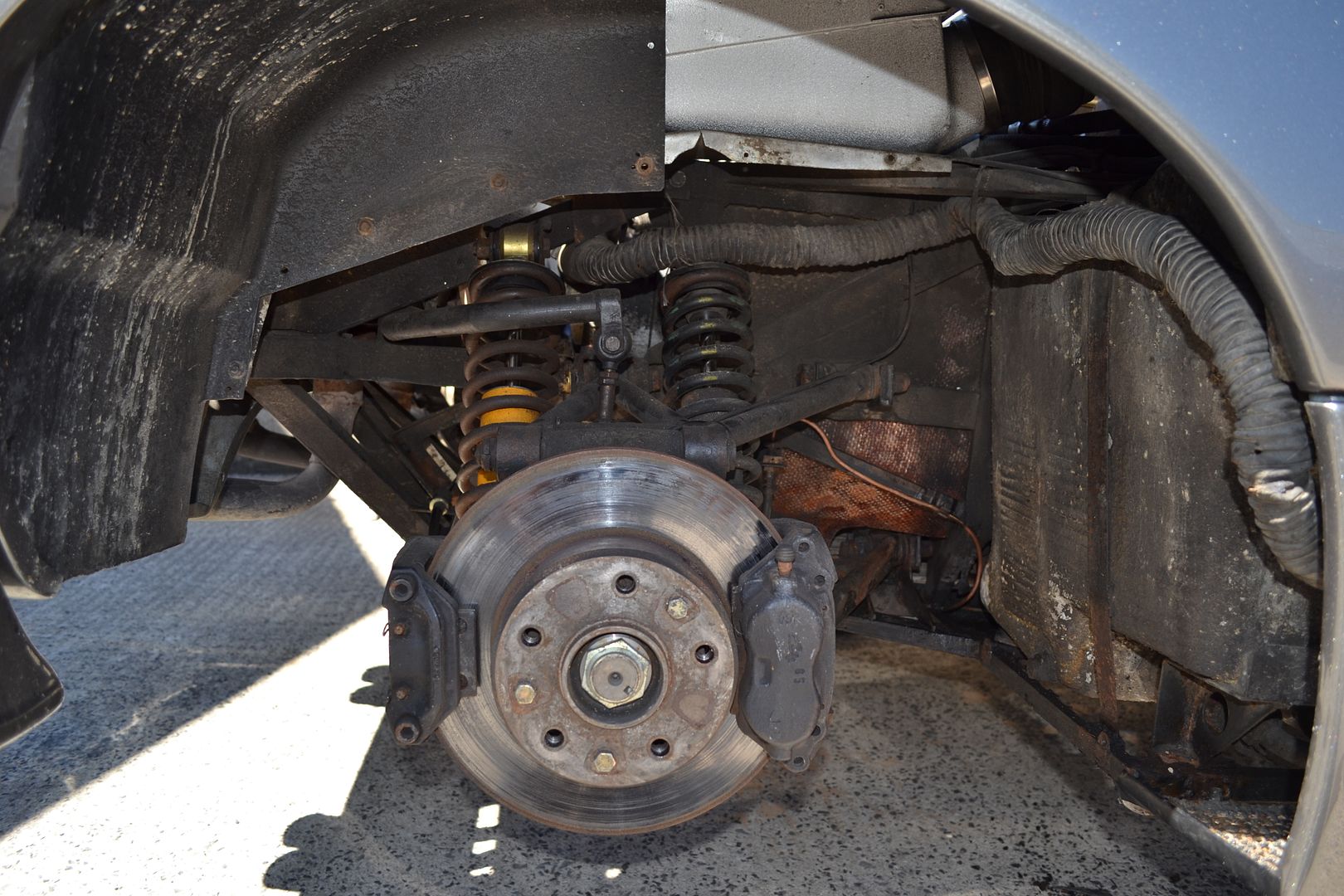 [/quote]