Yesterday I installed my
Countach.ch Ignition box
on another QV #HLA12044
The car had a problem with it's Relay's too, to enlighten this dark area for all Owners here the Relay numbers and their function.
The box is installed in the trunk on all 1986 and later Countachs: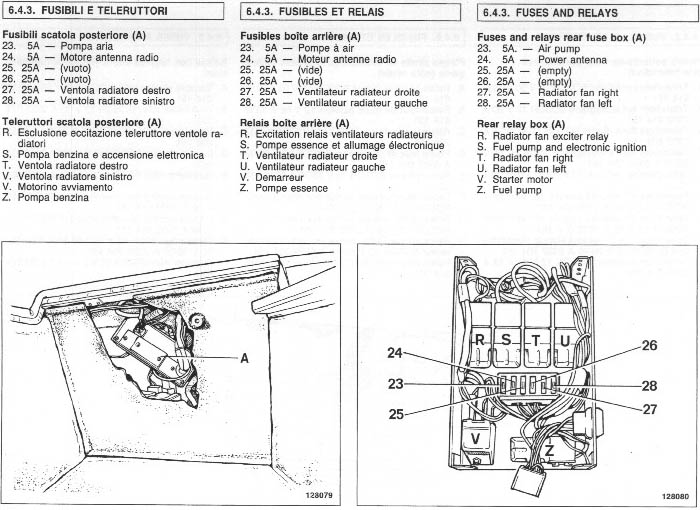 R: 0332 209 151 Switch-Relay
S,T,U: 0332 019 151
R is the relay which cuts off the radiator fans when you start the engine
STU are normal relay's
The mentioned numbers are the actual BOSCH part numbers with which you can order them at the local Bosch retailer.
The older number were 0332
204
and 0332
014
, these were in my car.
My strong advice, always have a 0332 019 151 as a spare in your car, price is only $10.
Better to transport $10 in a unused relay than risking a head gasket damage when one of the rad fan relay should break...
The LP500 and pre 1986 QV have only a single relay for both rad fans, it's located behind the right water radiator on the inside of the fender.
Since these car have only a single one, please take my advice by heart, we already hat a QV overheating with 120 degrees C in our club!